Perfume Oil
Katara

1 ml
BERGAMOTKA, RÓŻA, KWIAT MANDARYNKI, AMBRA, PIŻMO, PACZULA, OLEJ JOJOBA
The artistry of this composition is in the combination of bergamot, rose and mandarin flower. The fusion of fresh citrus with floral accents can lift your mood and relax you. Exotic patchouli, warm musk and ambergris adds sensuality. Katara is a fragrance that will add charisma to both women and men.
Notes
BERGAMOT, ROSE, MANDARIN FLOWER, AMBRA, MUSK, PATCHULA, JOJOBA OIL
1 ml | 0.03 fl. oz.
Price
3.60 EUR
Add to basket
Available

Wysyłka
Płatność
Gwarancja
Dostępne metody wysyłki:
-Kurier DPD
-Paczkomat
Pełne informacje
Dostępne jest wiele metod płatności:
-Przelewy24 (szybkie przelewy internetowe i BLIK)
-Płatność Kartą
-Płatność za pobraniem
Pełne informacje
Wszystkie zakupy objęte są gwarancją satysfakcji. Masz prawo do zwrotu produktu w terminie 14 dni od otrzymania paczki.
Opinion
None put opinion, be first

Log in to put your comments
Take a look as well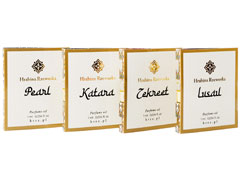 unisex
4 ml | 0.14 fl. oz.
Price
13.60 EUR
12.20 EUR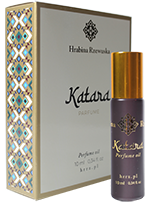 unisex
10 ml | 0.34 fl. oz.
Price 36.00 EUR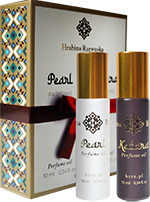 woman
10 ml | 0.34 fl. oz. + 10 ml
0.34 fl. oz.
Price
67.00 EUR
55.00 EUR